Integrated into Driving Vision Enhancement
iTherml thermal imaging core SmartCor & MicroCor series have been widely integrated into driving vision enhancement, which significantly reduces the risks of night driving and allows you to see further than with headlights during the day and night, to assist drivers to quickly recognize hazards to avoid accidents.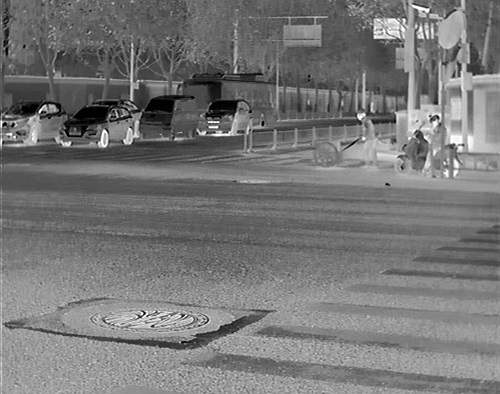 iTherml SmartCor & MicroCor series are with advanced shutterless technology, make the system work continuously to avoid the image interfere, the real-time imaging videos provided are critical for night driving safety;
Based on different detector types, the NETD value is less than 40mk. The smaller the NETD value, the clearer the image appears, so that pedestrians and animals along the roadside can be easily detected and displayed on the screen immediately.
iTherml Thermal imaging cores SmartCor and MicroCor series have common mechanical and electrical interface in different level, to let user choose any core of these two series to be integrated into vehicles thermal imaging systems according to their integrations' needs.